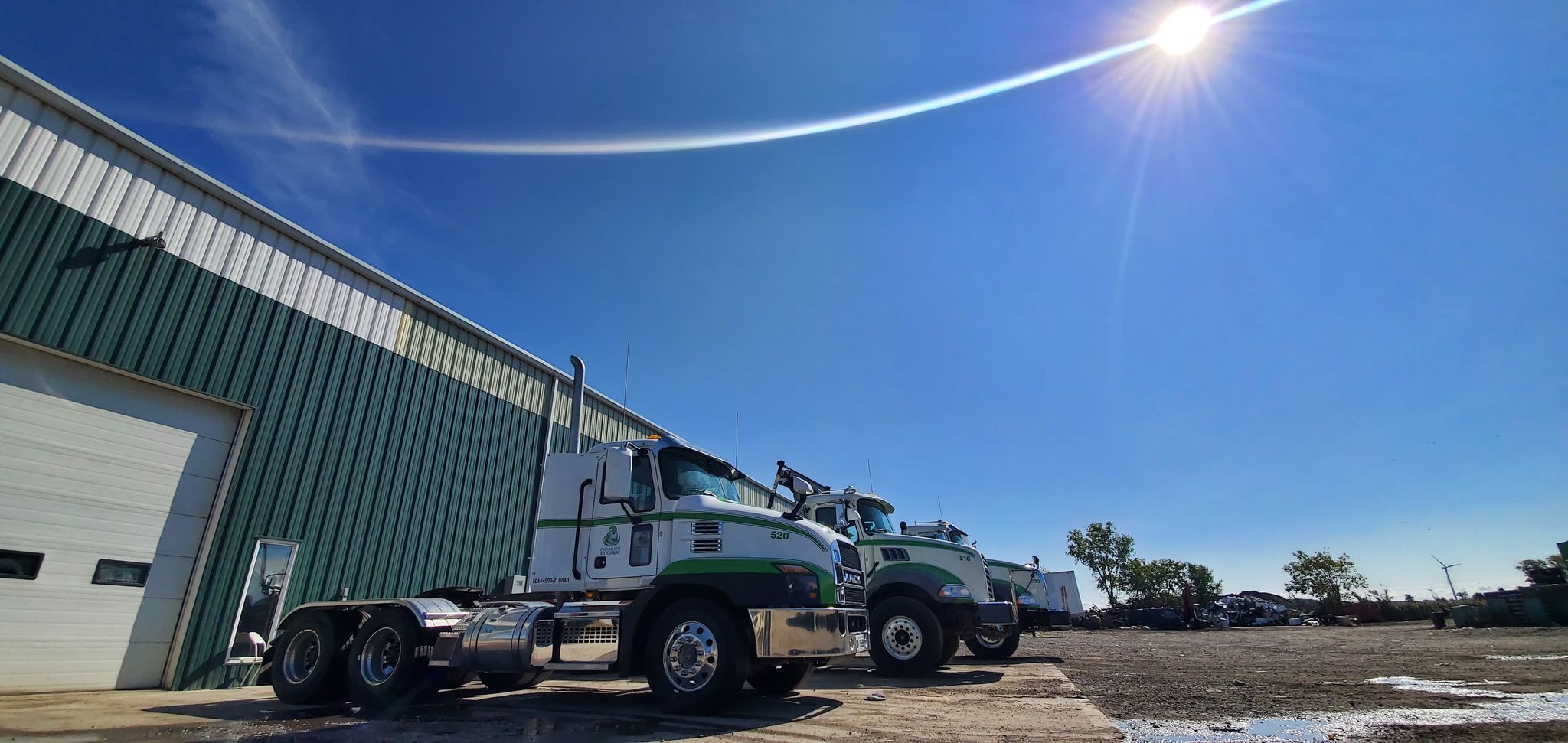 CHATHAM-KENT RECYCLING
Chatham-Kent Recycling is a post-consumer recycling company and handles all of the sorting of blue and black box waste in the Chatham-Kent area. We also were one of the first e-waste depots in the Chatham-Kent area. We also purchase all Ferrous Materials and Non-Ferrous Materials.
Chatham-Kent Recycling offers the best pricing around for your ferrous and nonferrous materials, we accept all types of metals from copper to aluminum, heavy machinery, and much more. With an 80ft scale and small digital scale on site our goal is to offer fair pricing.
*We no longer accept vehicles*
Chatham-Kent Recycling also accepts used electronics. We are an e-waste drop off accepting old TVs, computer, cell phones, printers and much more.
Chatham-Kent Recycling now offers Roll-Off Services. Temporary bin rentals are available for your site clean up as well as on-going production. These bins can be used for all Ferrous and Non-Ferrous Materials and a variety of other recyclable materials as well as waste.
Feel free to contact us anytime.